Thousands of orienteers navigated their way to the South East to take part in the 50th JK.
Jan Kjellström
International Festival of Orienteering 2017
South East
Friday 14 April - Monday 17 April 2017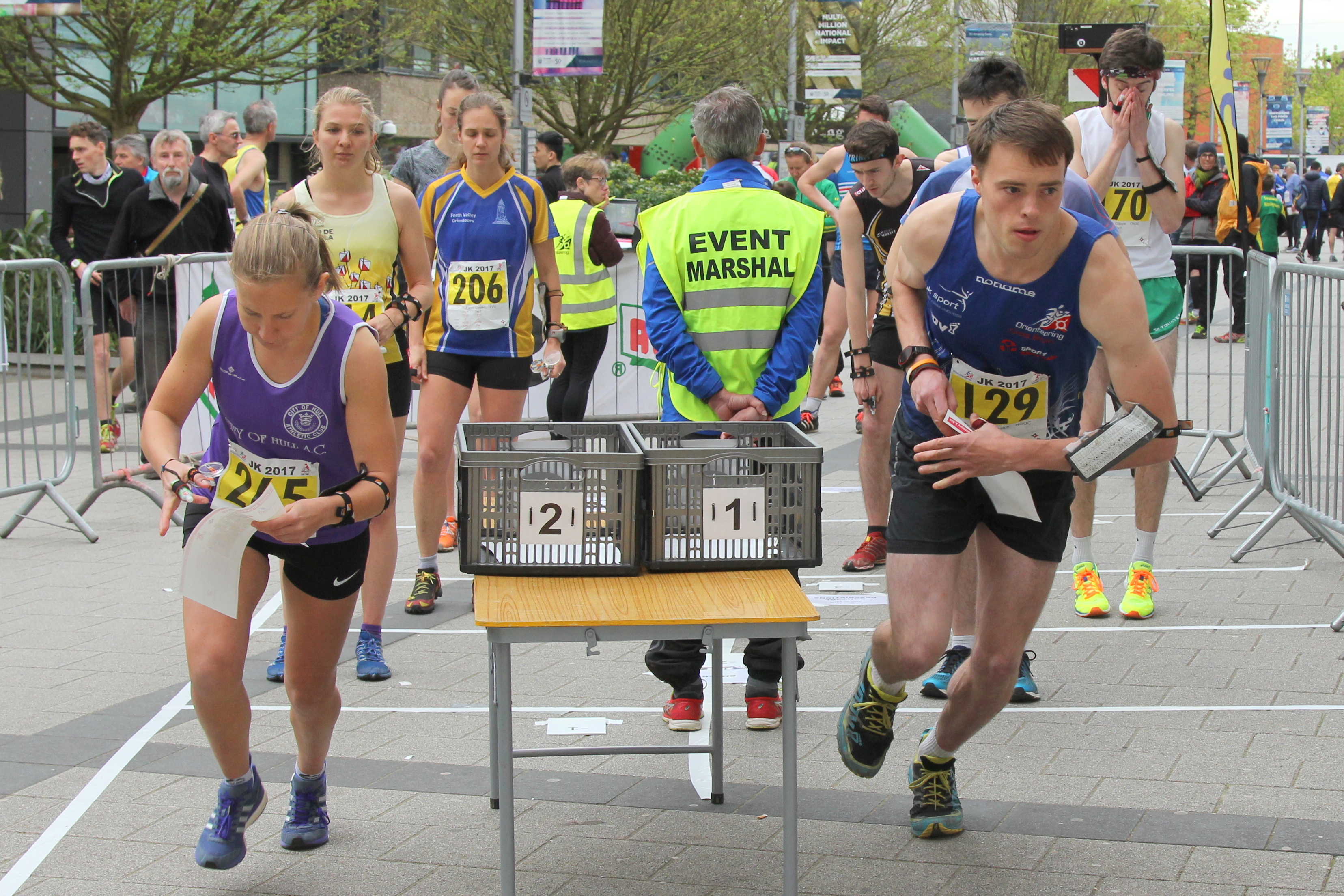 Day 1 - Sprint race at Brunel University campus, London
Photo: By Rob Lines
The JK2017 event was successfully organised and hosted by the South East Orienteering Association.

Day 1: Friday 14 April saw the Sprint race taking place at Brunel University, London
Day 2: Saturday 15 April – Individual Middle Distance Race, Ambersham Common, West Sussex
Day 3: Sunday 16 April – Individual Long Distance Race, St Leonards and Holmbush
Day 4: Monday 17 April – Relay Race, Pippingford Park

Full results for all age classes can be found online here.
Congratulations to everyone who took part. British Orienteering would like to take this opportunity to thank the South East Orienteering Association and all the volunteers who through their hard work helped and made this a successful event.
In 2018 the JK Festival will be hosted by West Midlands Orienteering Association and will take place from Friday 30 March to Monday 2 April 2018.
Item posted by Jennie Taylor, Marketing Manager
---
Posted on Wednesday 19th April 2017