Orienteering Equipment
Resources for orienteering in schools are available from The British Schools Orienteering Association (BSOA) and Bishop Sport and Leisure. PLEASE ORDER DIRECT.
Control Markers for Schools
British Schools Orienteering Association have control markers available that are made from lightweight polypropylene which is both durable and flexible and can be marked using a permanent marker pen.

10cm x 10cm triangular control marker
Can be stored flat when not in use and easy for posting.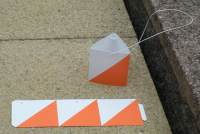 Flat 10cm square control marker
With 8 holes for securing horizontally, vertically or flat on the ground.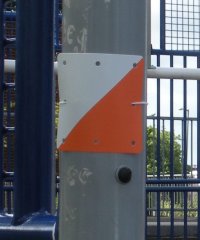 Flat 5cm square control marker
For use during indoor exercises and activities or permanent orienteering courses.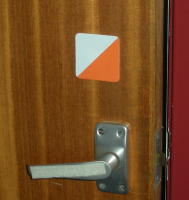 6cm x 6cm Triangular marker
Complete with cord. Ideal for exercises and activities indoors or outside.
7.5cm Square Flat
With 4 holes for securing by screws or nails. Suitable for school grounds or larger areas. Ideal for permanent orienteering courses.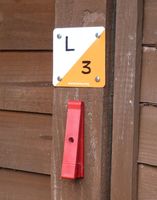 15cm Training Marker
SILVA's traditional marker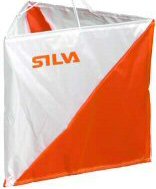 SILVA Control Punches
Each punch has a unique pin configuration. Two different sets providing 20 different punch patterns. Can be secured by string or by two securing holes for permanent attachment.
SILVA Field Compass
The most popular base-plate compass on the market. Ideal for beginners. The compass features DryFlex™ rubber bezel for improved comfort and grip, a detachable safety-release lanyard and SILVA's 5 Year Warranty.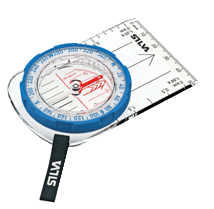 SILVA Starter 8 Compass
An entry level compass is ideal for learning basic navigation with a SILVA 5 Year Warranty. The base plate comes with a small ruler as well as the standard red arrow compass for easy navigation and is large and practical for smaller hands.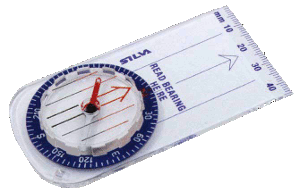 To purchase any of these items or for further information about orienteering equipment please contact:
The British Schools Orienteering Association (BSOA) and Bishop Sport and Leisure