Publicity Materials
British Orienteering provide a wide selection of promotional material, merchandise and event paraphernalia for clubs to use to promote orienteering. Place your order by contacting the office on 01629 583037.
Focus and Ozone Magazine
Focus is the British Orienteering members magazine. It is published quarterly usually in March, June, September and December. It is a forty page glossy magazine with the centre eight pages reserved for junior "Ozone" magazine. If you are interested in advertising or would like to contribute an article please email or telephone 01629 583037.
Focus
Ozone
Online Print Portal
A selection of promotional flyers are now available to clubs through an online print portal. The flyers have been designed so that a set template can be edited to include your clubs individual event information and contact details. Your clubs logo and you can choose from a selection of images and colour schemes. The system is very easy to use and the flyers can be created in a few minutes. The flyers will then be delivered to you within 72 hours. Further information on the Online Print Portal is available.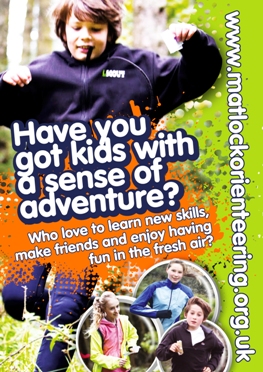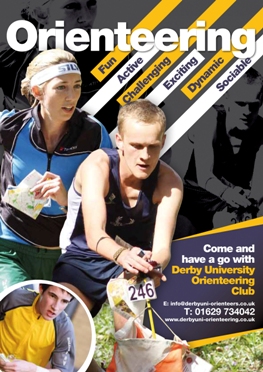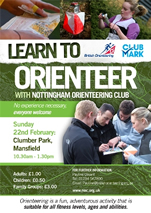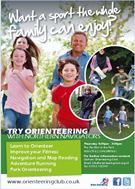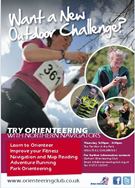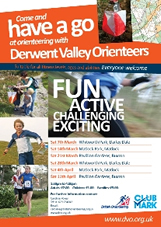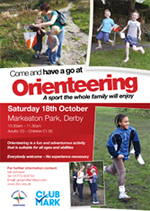 Adventure Sport For All Leaflet
A 6 page leaflet that is great for explaining orienteering to newcomers. Leaflets cost 20p each and can be ordered by emailing info@britishorienteering.org.uk.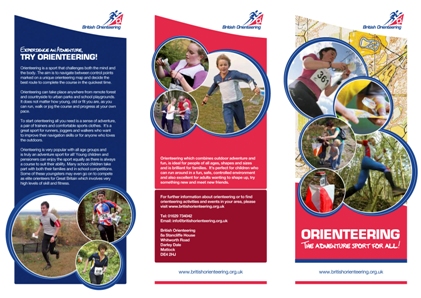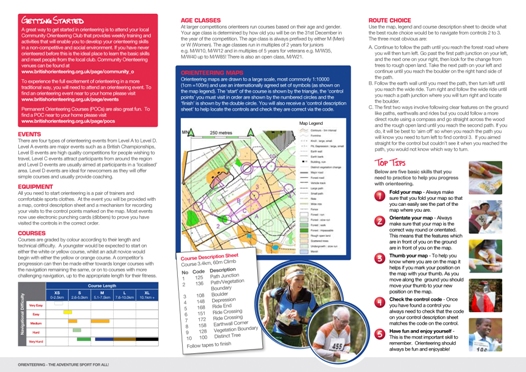 Orienteering Clip Art
British Orienteering can provide clubs with a selection of Clip Art characters that can be used to create fun posters for children. A selection of posters already created can be downloaded using the links below or a complete set of characters can be sent on a CD for £2.50.


Click on the picture below to download the poster in Word.<
CDs/DVD's<
Orienteering DVD (Introduction to the sport and Group exercises)

Junior/Ozone CD

The DVD is ideal for people who want to find out more about orienteering, going to events and the skills required to progress. There is also a section dedicated to teaching group exercises. There are five sections:


1. What is Orienteering - View Footage

2. Going to an Event

3. Basic Techniques

4. Advanced Techniques

5. Learning Exercises for Groups

Prices at £9.99 each (Incl P&P)

To order please contact the office by e-mail.


An Interactive CD that includes Games, Jigsaws, Challenge Sheets and DVD footage.

Prices at £4.50 each (Incl P&P) or £3.50 each (Incl P&P) for orders of 10 or more.

To order please contact the office by e-mail.
Merchandise<
Title/Description
Title/Description
Price

Pen with Red Ink

British Orienteering website printed on the side

Great to give to youngsters at events as a memento

Sold in packs of 10

Orienteering Wristband

Great to give to youngsters at events as a memento

Sold in packs of 10

£5.00 per 10 + P&P*

*please contact the office by e-mail for P&P.
Event Banner
Clubs can also purchase a banner to use to attract newcomers at their events. The banners cost £65 (includes VAT and Postage) for a small banner (72 x 24 inches) and £90 (includes VAT and Postage) for a large banner (120 x 30 inches). To order please contact the office by e-mail.


Event Directional Signs
A range of signs to direct participants to your events. Signs are now only available in Large (48 x 24). These are priced at £20.00. To order please contact the office by e-mail. Please note there is now a limited stock available, and if we cannot meet your request we can supply the artwork. Please note that the signs should be used within the event arena, volunteers are not covered by British Orienteering insurance to put out/collect signs on roads/verges directing traffic to the event.