World Orienteering Championships 2015
Participate in a superb week of orienteering in the highlands of Scotland based at Inverness and enjoy a unique opportunity to watch the World Orienteering Championships 2015 and see the world's best in action.
The venues for this year have been chosen in order to allow competitors to both compete in the Scottish 6-Day event on World Championship areas and also to have the opportunity to spectate at the WOC 2015 events.
The areas being used will provide a wide variety of terrain ranging from ancient Caledonian Forest to open moorland, birch and beech woodland to complex moraine areas. This year, 6-Day competitors will also be able to compete in urban events in the same areas as the WOC Sprint races.
Event Programme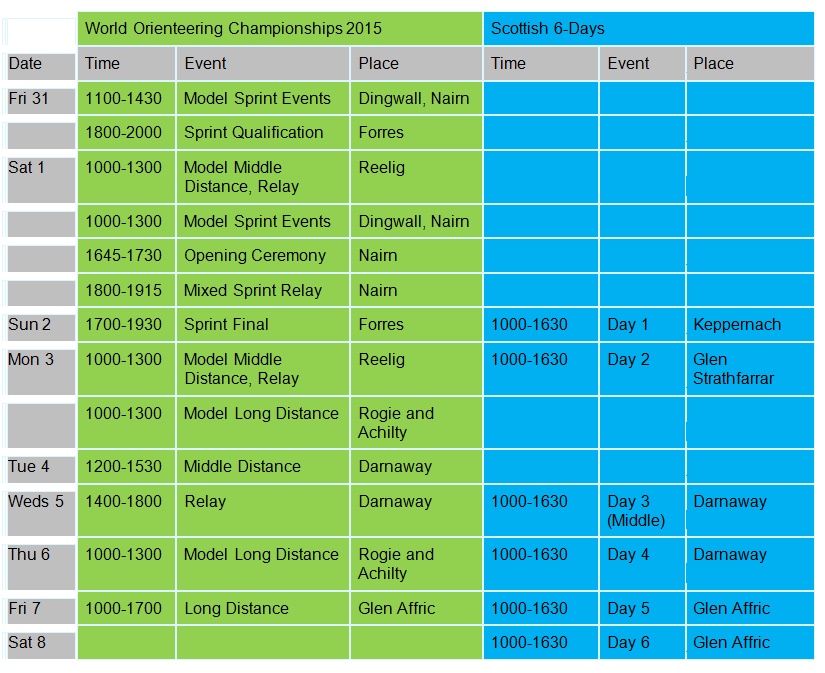 British Orienteering in Partnership with:

Ways in which clubs can take advantage of WOC 2015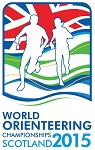 Clubs can use the publicity surrounding WOC to boost membership, motivate members and generate real excitement.
Here are a few things clubs can do now:
a) Put the link to the WOC homepage on your club's website. Use the World Championships 2015 logo. For a copy of the WOC 2015 logo please email: info@britishorienteering.org.uk
b) Start a recruitment drive in your area. Mention WOC in your event publicity including flyers, websites and Facebook pages.
c) Encourage club members to attend WOC 2015 and run in the Scottish 6 Days. Find out who is going, organise accommodation early and lay on a club night during WOC week.
d) Get your club juniors fired up about WOC 2015. This is a chance to run in the "world championships" for their age group! Get the keen juniors to know who's who in the elite races so that they can look out for their favourites.
e) Identify 2 or 3 local schools and ask the Head Teacher if you can make a visit to promote WOC 2015 to pupils. Some clubs such as Moravian Orienteering Club (MOR) are already doing this and it is working!
f) Encourage club members to train in the best Scottish terrain e.g. attend the FVO/TAY 3-day weekend during 20th – 22nd June 2015 or the Regular Orienteering Map Programme (ROMP) which enables members to train on excellent Scottish terrain between now and August.
WOC 2015 is a huge opportunity, in the best forests, alongside the world's best orienteers.